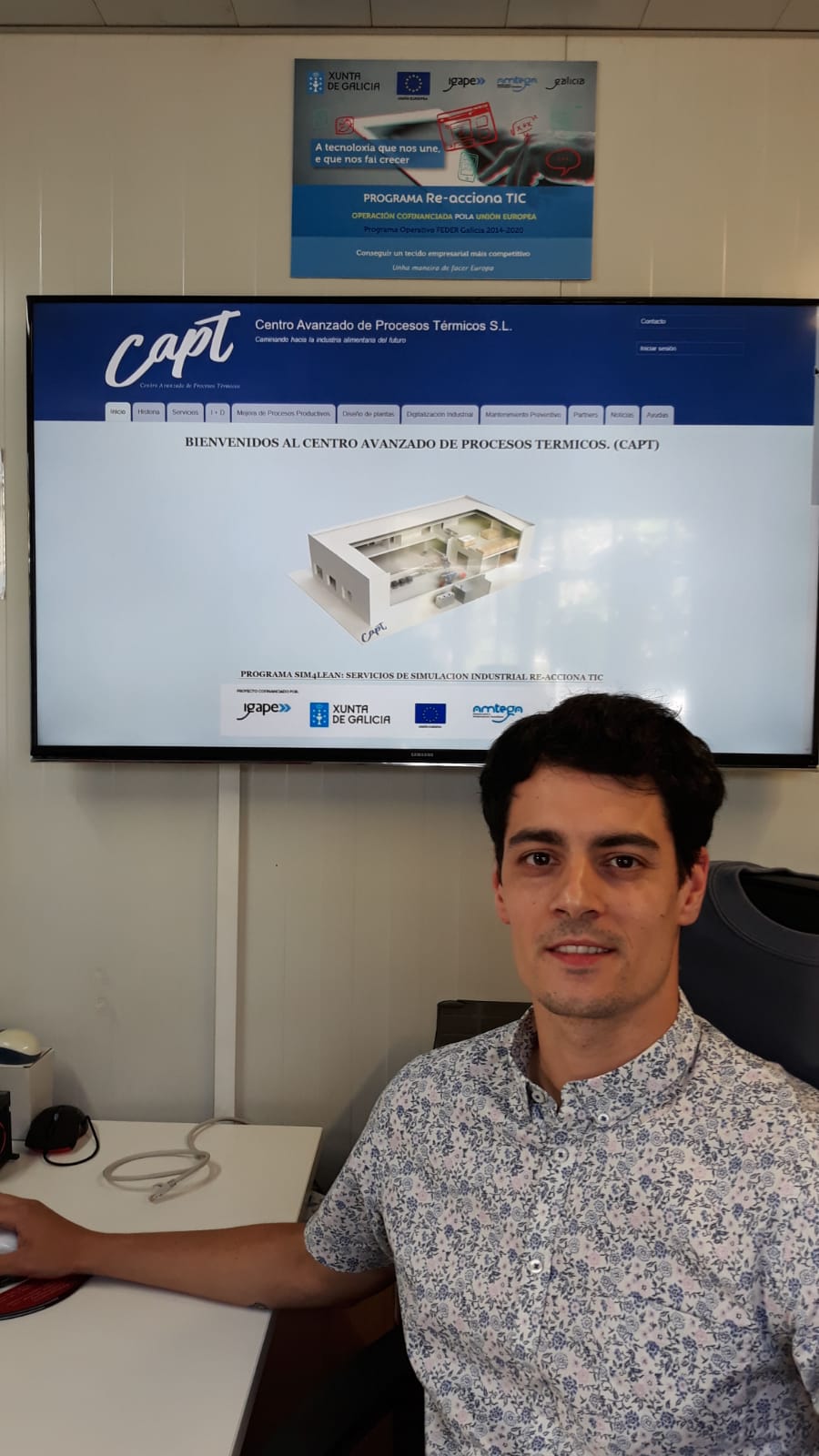 Within CAPT's INNOVATION PLAN, Francisco Touza Soage has just joined CAPT, with this new incorporation CAPT reinforces its R+D+i and processes departments, betting in this way for the food industry of the future. Being aware of the needs and problems of the sector, CAPT is thus reinforced to be able to collaborate hand in hand with the industries in order to provide top quality services.
CAPT follows a philosophy of closeness to the companies in order to provide the best solutions and focus our research efforts on the needs of the INDUSTRY.
Francisco Touza Soage has more than 3 years of experience in the food sector, where he has been an R&D technician in the Preservation Technology division and a technician in the Technical Assistance and International Cooperation department of an important food technology centre in Galicia. 
With this incorporation CAPT reinforces its R+D and processes department, strengthening the following lines:
Digitalisation. 
Industry 4.0.
Real-time data acquisition.
Machine Learning
etc