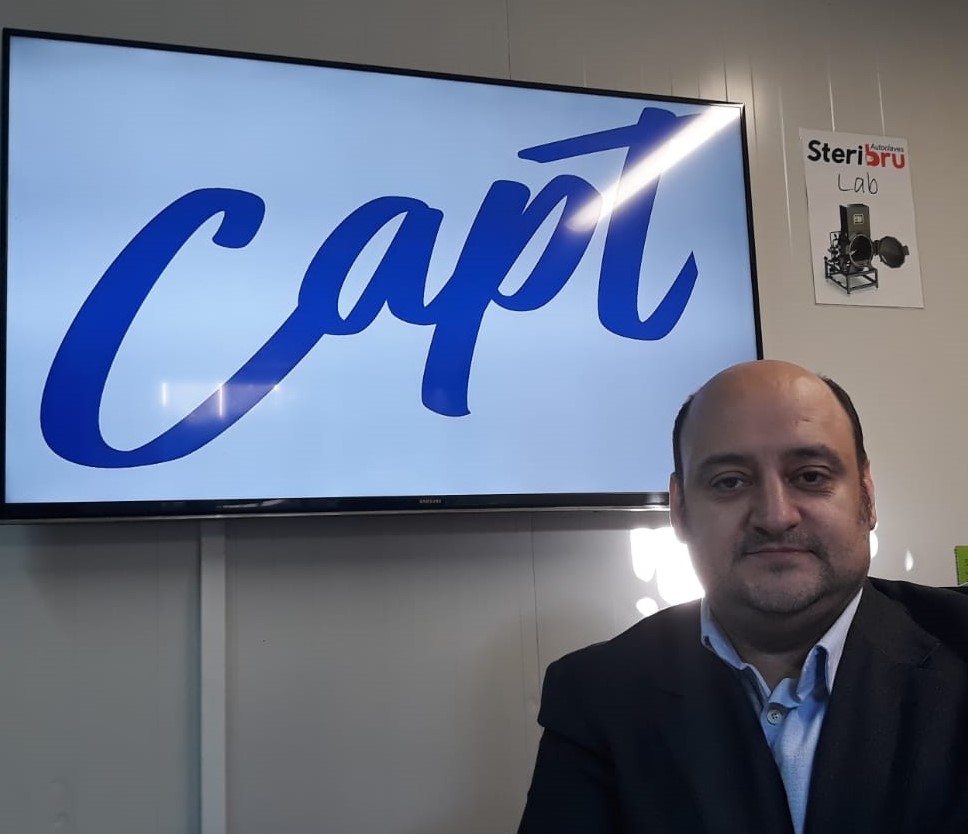 CAPT is committed to the food industry of the future. We are aware of the importance of new technologies and INDUSTRY 4.0 for the sector, which is why Francisco Pérez Sabín joined our team on 1st October as the new head of the R&D - Industry 4.0 Area. 
Francisco Pérez Sabín has more than 8 years of experience in the food sector, where he has been responsible for the Engineering and Industry 4.0 division of an important food technology centre in Galicia for the last 7 years.
Francisco Pérez Sabín has extensive experience in the coordination of R&D projects, having been technical manager and coordinator of major research projects at both European and national level. Among these projects, it is worth mentioning a LIFE project, two Joint Units (one as principal investigator and coordinator and the other as advisor) and principal investigator of several contracts with companies within the Innterconecta and ConectaPeme programmes.
With this incorporation CAPT reinforces its R&D and engineering department in order to carry out projects of:
Continuous improvement
Process improvement
Energy efficiency
Augmented reality
Artificial vision
Robotics
Digitalisation
etc...